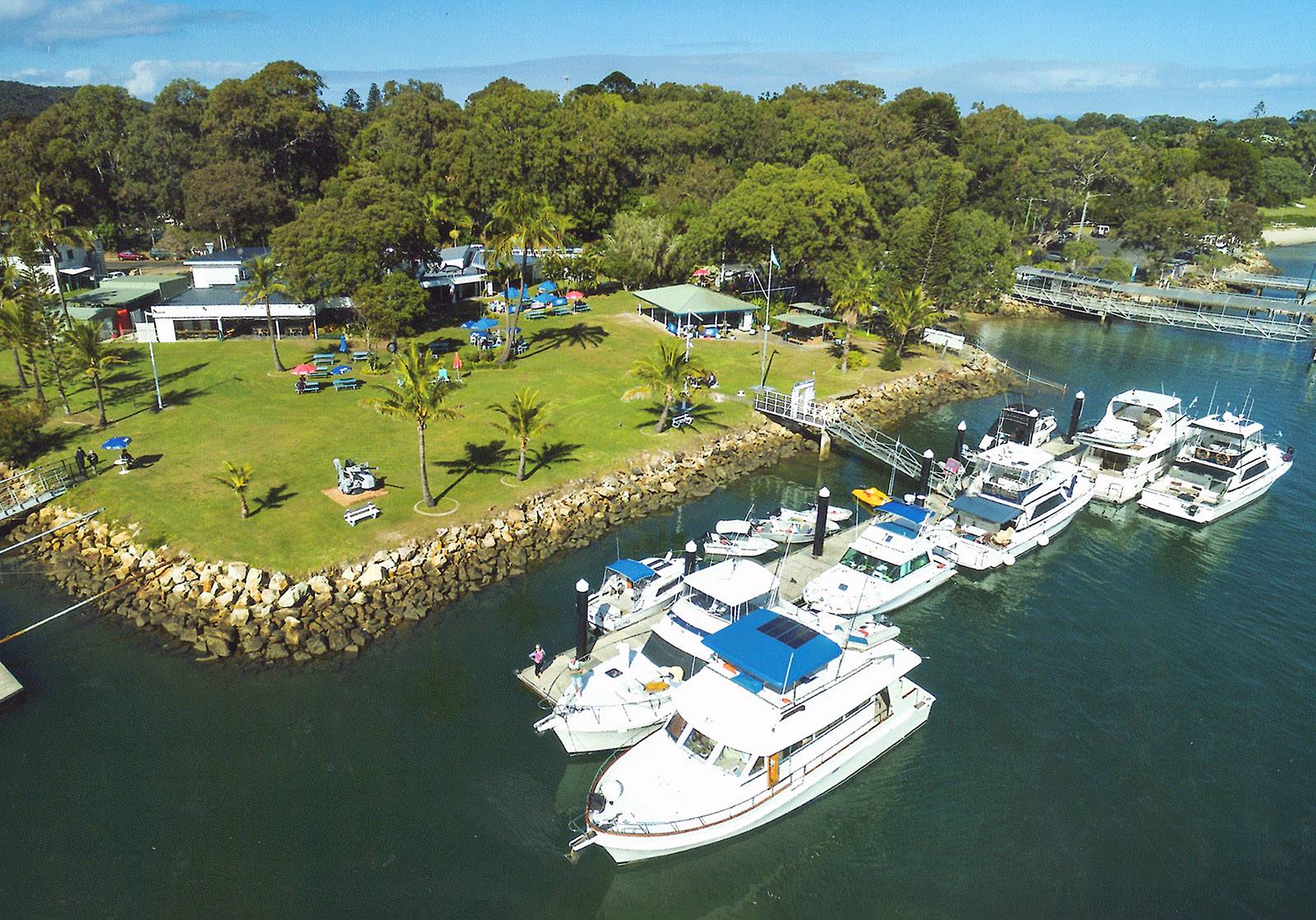 Commodore's Report – Sep 8, 2018  
THIRD QUARTER COMMODORE'S REPORT
1)
2018 2019 Annual Club Membership Renewal
The Club is calling for those members who have not yet renewed their 2018-2019 Membership and paid their fees to do so. Thus far, there has been a good response and we are now down to making telephone contact with those who have not yet renewed.
I would like to remind all our Club Members that there has been a reduction in both the new membership joining fees as well as our annual membership fees.
As previously reported in an earlier communique`, a $50 Pontoon Booking Fee has been levied – to be paid at the time of the booking. Upon arrival, a $50 Club Credit is issued to be spent on any of our meals or bar facilities.
There is no $50 Booking Fee for the 2nd night or subsequent night.
There is no $50 Booking Fee for any of our Bay Cruising events nor our Fishing or Game Fishing events.
*Reason has been continual bookings and no show
3)
Kitchen Refit and new Exhaust System
The full kitchen renovation and refit has now been completed. This project is of major significance to the Club and was a big project to successfully execute. My full thanks to those volunteer members as well our paid tradesman – who teamed up to close the project out. The Club is confident that it now has both the best chef & the best kitchen / catering facility on Nth Stradbroke Island.
4)
End of Financial Year Report
The Club Financials have been closed off as at June 30th. The Club's End of Financial Year financials have been reconciled and completed. The Club Treasurer is now awaiting for the Club Auditors to complete their work – and soon thereafter I will instruct the release of our 2017-2018 Financial Statement to all Club Members.
1)
2018 Annual General Meeting
I have set a time and date for the convening of the Club's Annual General Meeting, and have instructed the Secretary Treasurer to commence the membership notification process.
The details are as follows:-
Nomination Forms, and the Reports are being prepared now, and will be distributed pursuant to the Club's Constitution. I am pleased to announce that all current Flag Officers and Board Members will be renominating, but all members are encouraged to consider nominating if you believe that you have a contribution to make.
On a sad note, I wish to advise that Club Stalwart Mark Neilson (Rumming Bear) has contacted me about the recent passing away of Jon Cameron at 89 years of age.
Now Jon built "Gypsy Waters" in 1951 (launch year), at the tender age of 20 (start of build) to 22 (18 month build full time).
Jon was also a very staunch supporter of the Little Ship Club right from its very inception (he also knew all of the NAP members prior to it becoming the LSC) in 1951 right up until 1967 when Jon had to sell "Gypsy Waters" as he was transferred to Townsville for work.
Club Stalwart Mark Neilson had the pleasure of first meeting Jon in 1980 when I went to his then house at Chapel Hill after tracking him down in the phone book, to meet him and have a chat about "Gypsy Waters" (this was when his brother Greg and his dad Tony, the Past Club Commodore still owned her, 1970 to 1985). It was only last October that Mark again had the pleasure of seeing Jon again in the company of Charles Ainsworth "UnReel" when they visited his house at Cabbage Tree Point on their way down to see "Gypsy Waters" in her new home in a pond in the Byron Bay Hinterland.
Sadly Jon was unable to go down with them to see her due to his ill health.
RIP Jon, it was a pleasure to have had your support and affection to our Club over many years.
In conclusion, I look forward to your continued support and participation.
Warm regards
Commodore Rod Johnston
Little Ship Club
1 Yabby Street, Dunwich
Queensland, Australia 4183
Phone: 07 3409 9022
Email: info@littleshipclub.com.au