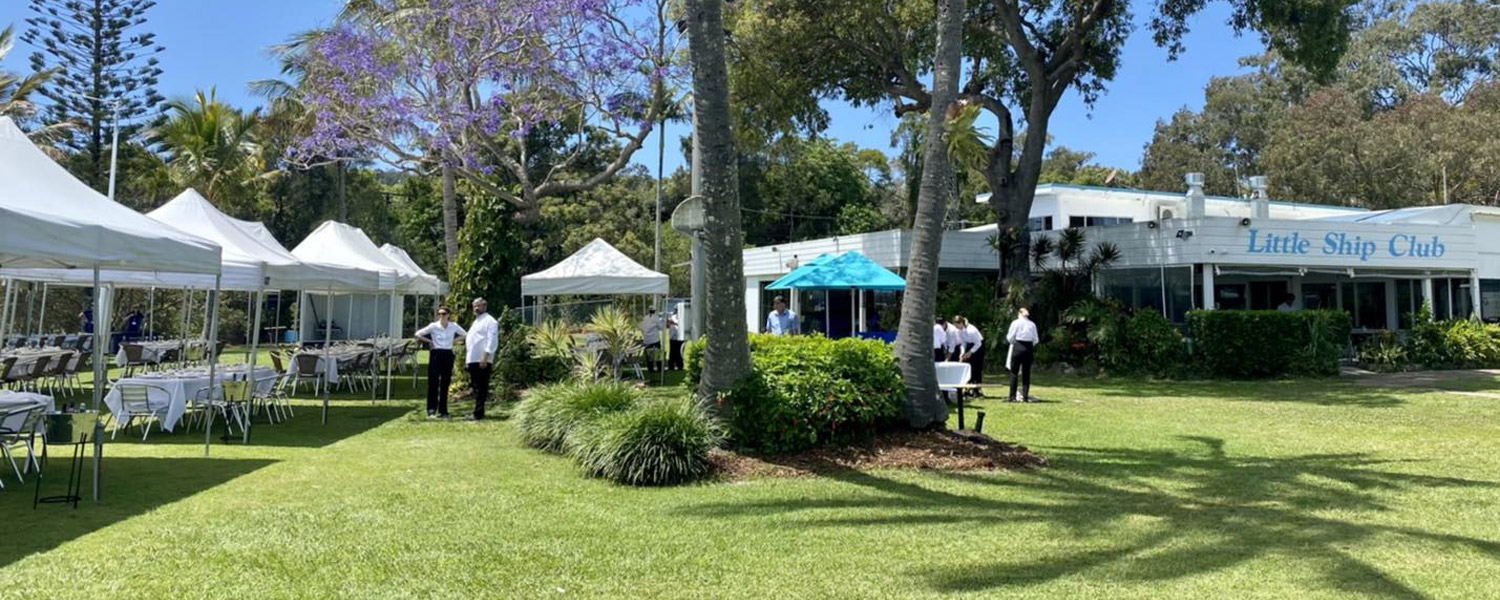 Sponsorship
Sponsorship Packages
Thank you for your interest in sponsorship opportunities at the Little Ship Club.
As a small not-for-profit club, sponsorship helps our Club to make progressive improvements to our Club facilities and provides benefits for our members, patrons and community.
A little about us
Little Ship Club has graced the shores of Moreton Bay since October 1951. The Club was created by members of the Naval Auxiliary Patrol who kept Queensland waters safe during the Second World War.
Today we offer a little piece of paradise ranging from bay outings, social events, live music, a Waterfront Bistro, a Garden Bar, gaming, function facilities, BBQ facilities, pontoons and swing moorings and more.
Become a Sponsor of the Little Ship Club
Your company can enjoy sustained recognition with both the boating community, corporate event attendees and families who like the outdoors through our regular marketing and events.
Sponsorship packages
Sponsorships are customised to suit your needs. Below is an example of our sponsorship packages.
Platinum Sponsor – $10,000
Sapphire Sponsor – $2,500
Event Sponsors
Annual Seafood Spectacular – $2,500
Bay Outings Sponsorship – $1,500
Annual Champagne Cruise Sponsors – Prizes
Please contact us here to discuss a sponsorship package customised to your business needs.