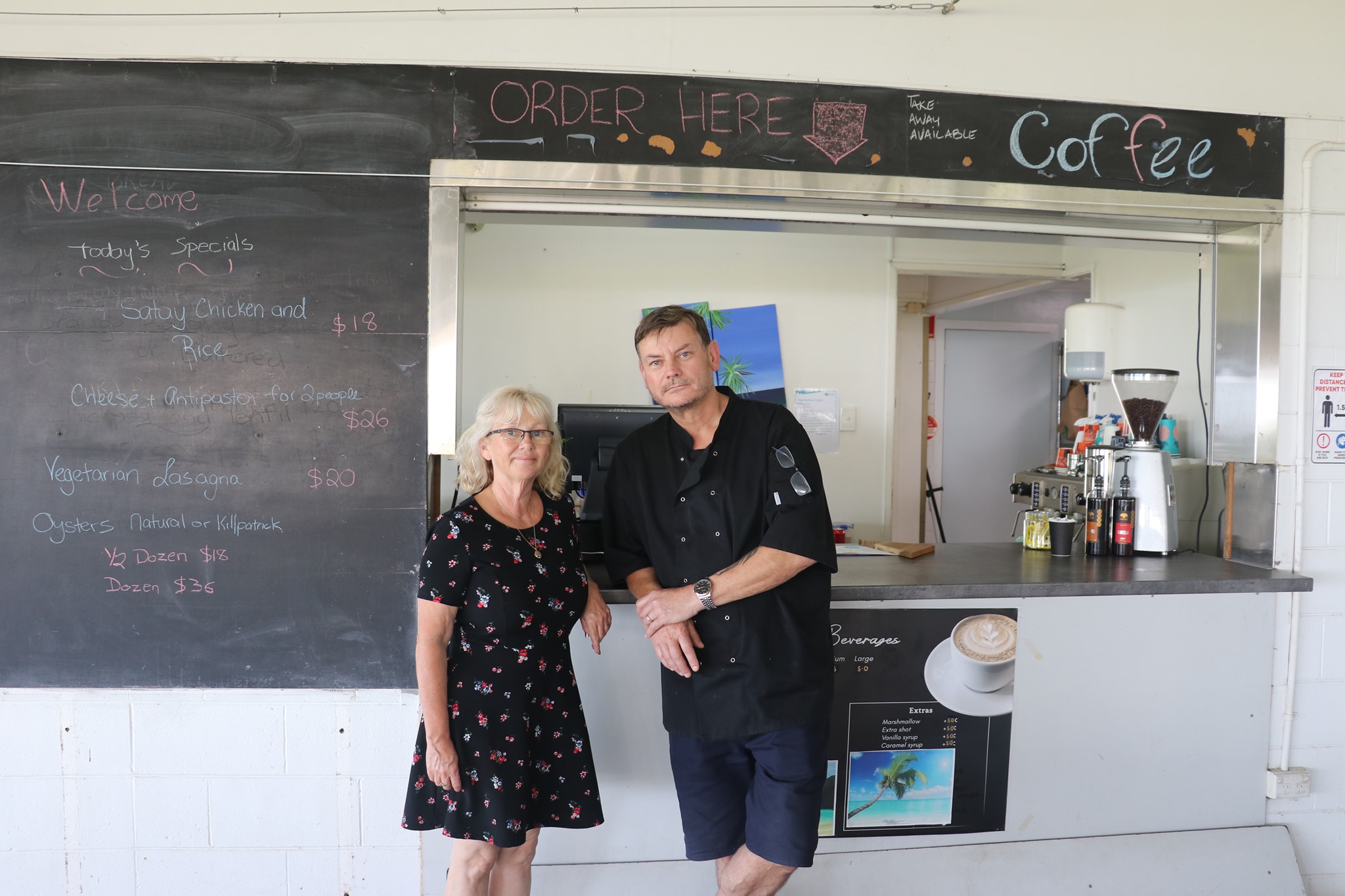 Owners Don and Amanda Clarke take great pride in serving some of Straddie's most delicious food!  From mouth-watering fresh seafood, yummy steaks, to divine hamburgers.  Got a special event coming up?  Don and Amanda will prepare a special menu for you and your guests.
Our team takes great pride in preparing only the freshest meals, using quality ingredients sourced from the best suppliers in the region. This means, visits to the markets, farms and liaising directly with fishermen fresh off the boats. Your meal is guaranteed to delight.
fresh seafood
In honouring the sea and its amazing gifts, much emphasis is given to local seafood.
Top chefs
Our entire kitchen team has had outstanding experience and success in top notch establishments across the State.
Casually sophisticated setting for any function
LUNCH
Wed-Sun 12.00 noon to 2.00 pm
DINNER
Wed-Sat 6.00 pm to 8.00 pm
Restaurant CLOSED Mondays and Tuesdays  
(Bar snacks available 12.00 noon to 2.00 pm)
To discuss any specific needs related to your booking that this limited form can't capture, please don't hesitate to call us directly on 07 3409 9022, thank you. We would be delighted to assist.
Little Ship Club
1 Yabby Street, Dunwich
Queensland, Australia 4183
Phone: 07 3409 9022
Email: info@littleshipclub.com.au